Answers

Apr 27, 2020 - 11:35 AM
The batch numbers are set up using the Purchase Order Product Custom Fields.
Setting up Custom Fields for Purchase Order Products

These fields have a number of options, including "Is Unique"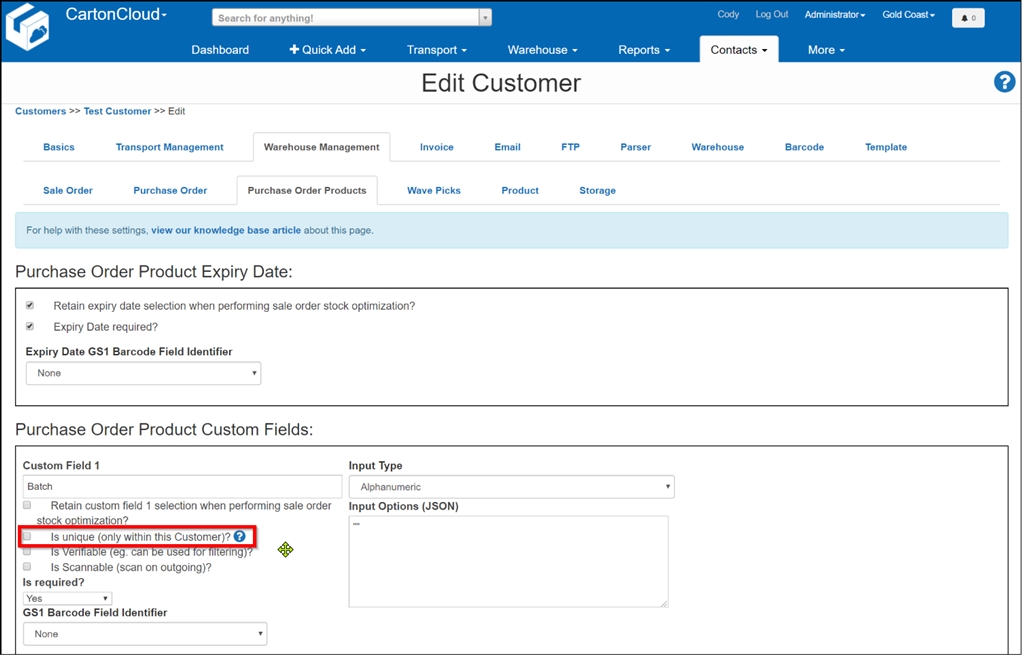 If this setting is enabled, you won't be able to move stock to a new POP record where the Batch Code is not unique.

Check your settings and adjust as needed.




Tags: CartonCloud, WMS, Webinar 2.2 Warehouse Management System 101, Scan Move Process