Answers

Dec 30, 2020 - 04:24 PM
The system assigns the Error Type of "Temporary Consignment Error" when a driver delivers less than the total qty on the consignment. When they enter the lower value, then finalise the POD, they are presented with this message: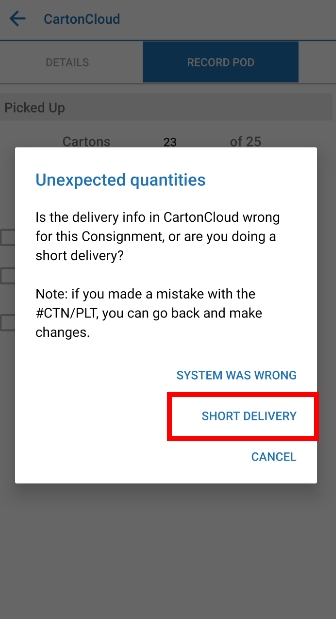 If the driver uses the Short Delivery option, they are taken to this screen: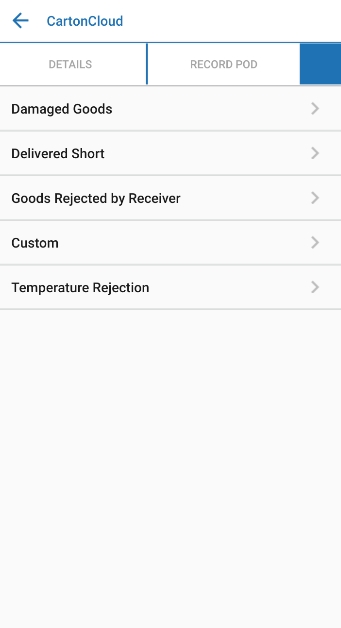 Now, if the driver does not select any of these options and just uses the <- CartonCloud option at the top, this creates the consignment error using the Type of Temporary, as it hasn't yet been validated with the cause. If the drivers were using the menu above to report the cause at the time of delivery, this would attach the correct error type to the consignment error that you then see in the web app.
Tags: CartonCloud, Transport, Mobile App, POD, Delivering, Consignment Errors