Answers

Feb 08, 2021 - 09:55 AM
First things to do here is to head to the rate card for this customer.
Under the handling charges you have the UOM DR set up for the sliding scale.
With the sliding scale rates, the system only reads the rates that are above the black line. So in this case the charge for 3.001 and above is not being used and creating a charge error since the SO pick for DR is for "4".
You can fix this by clicking on the + button to bring the charge up to the "live" charges and then press save.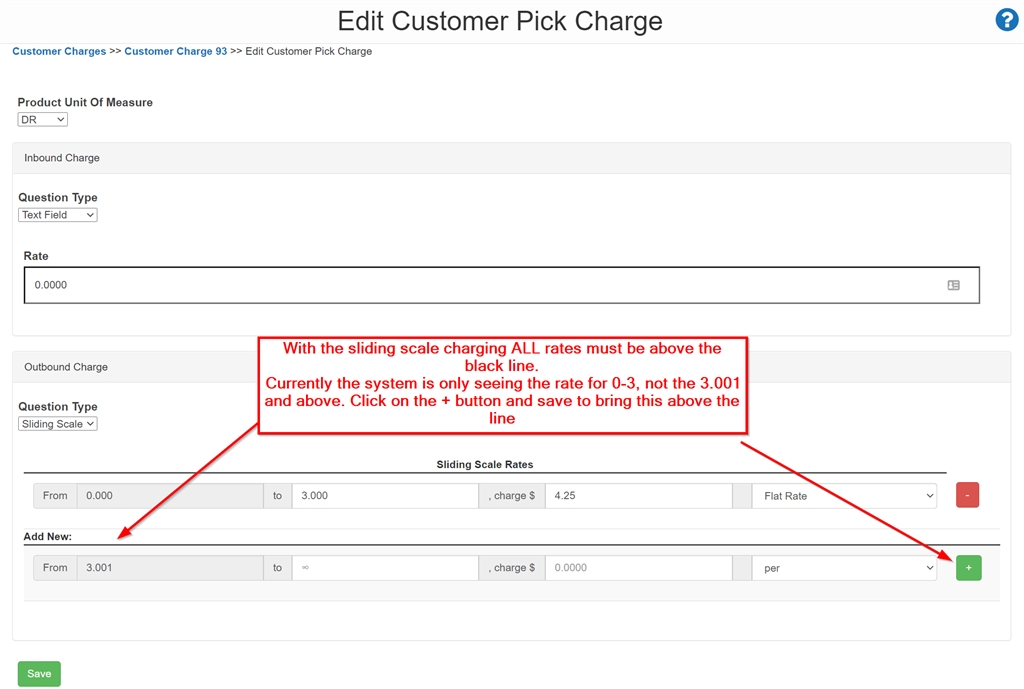 Once you have saved the charge you can go back to the SO record and re-calculate the charges to bring in the DR handling charge.


Tags: CartonCloud, Rate Cards,