Answers

May 07, 2021 - 01:17 PM
Steps to Troubleshoot:
1. Log in to CartonCloud on another device to confirm that data is visible. If there is no issue viewing the data, then the problem is with the current device that you are logged in to.
2. In the screen where the data is missing, check the console for error messages with the page loading. You can access the console via F12 or right clicking on your mouse > Inspect > Console.
If you are seeing errors for "failed to load" (as in the image below) there is likely an issue with your security application/ad blocker limiting the data being viewed from CartonCloud.
You can check the guide for your application on how to whitelist/allow denied tasks and update to allow for CartonCloud. Alternatively, contact your IT team to assist.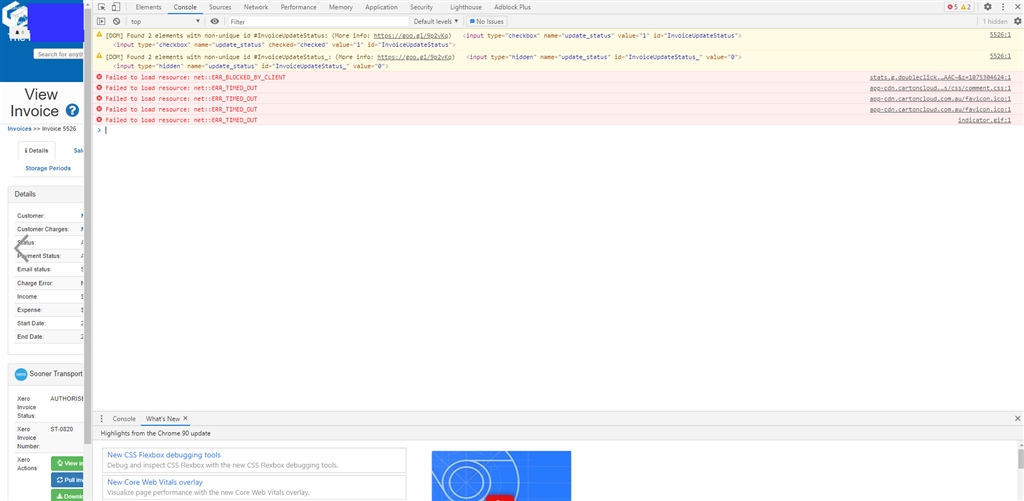 Tags: CartonCloud, WMS, TMS, Unable to see data