Answer Question
Warehouse Location Labels not printing to page?
I am printing new location labels for the warehouse. I assumed the bar codes are dumped onto a word document that fits the label sized PPS78165 and the knowledge base suggests to print to a plain piece paper first which I have done but it is not fitting the page correctly as you can see below.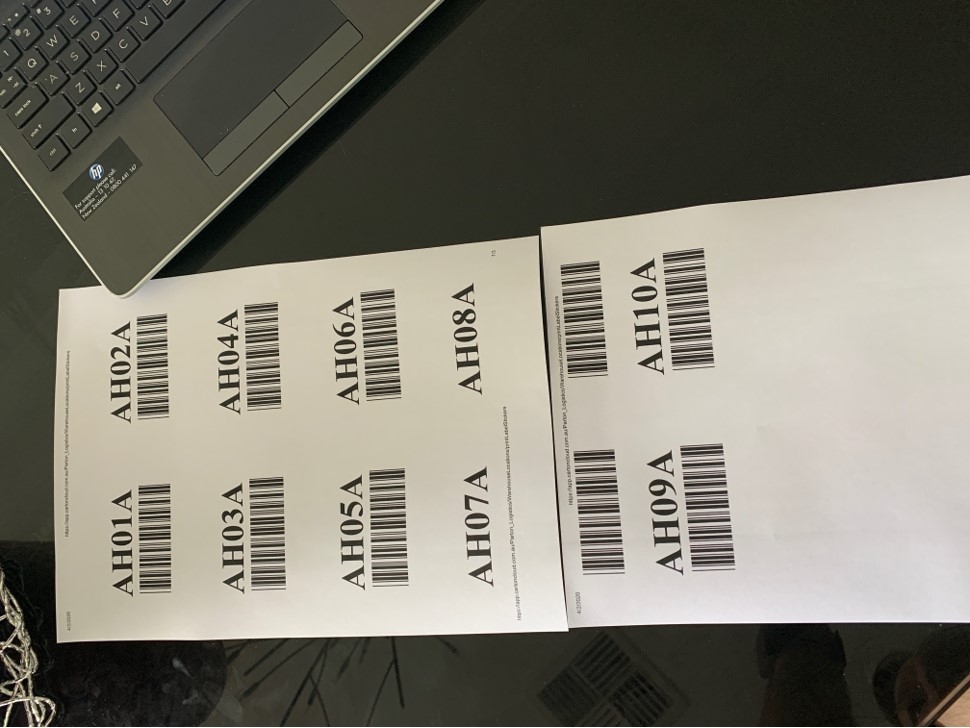 Do I need to refit the page so it fits 8 per page, or do I need to download a program to make it fit like Avery labels?, how do I get this template to fit the labels I will buy tomorrow? I can make it fit but feel like there is an easier way that I am missing, plus I will have a huge amount to complete the whole warehouse.